Get Inspired
Dive into local culture and history or discover artistic displays and expressions from a different point of view. These museums will inspire your inter-self.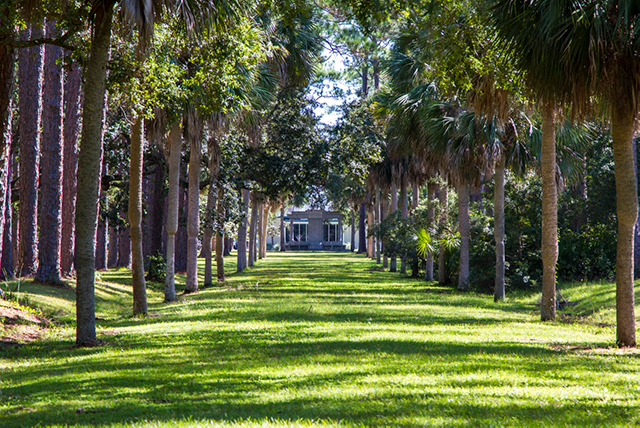 Constitution Convention Museum State Park
The Constitution Convention Museum highlights Florida's first constitution, which was drafted in the town of St. Joseph. 
The town of St. Joseph, which lasted only nine years, was a boomtown in 1835 and competed with Apalachicola as a Gulf Coast trading port. During its short life, the city was selected over Tallahassee to host Florida's first State Constitution Convention. The museum, which sits on a portion of the park's 14 acres, commemorates the work of the 56 territorial delegates who drafted Florida's first constitution in 1838. This constitution became the Organic Law of Florida when the territory was admitted to the Union in 1845 as the 27th state. Visitors can take a self-guided tour through displays and exhibits of the era. Artifacts from the original settlement in St. Joseph are displayed. A replicated convention hall takes visitors into the debate of delegates Robert Raymond Reid, William P. Duvall, David Y. Levy, and Thomas L Baltzell. These life-size, audio-animated mannequins offer a realistic demonstration of the debate and process of drafting a state constitution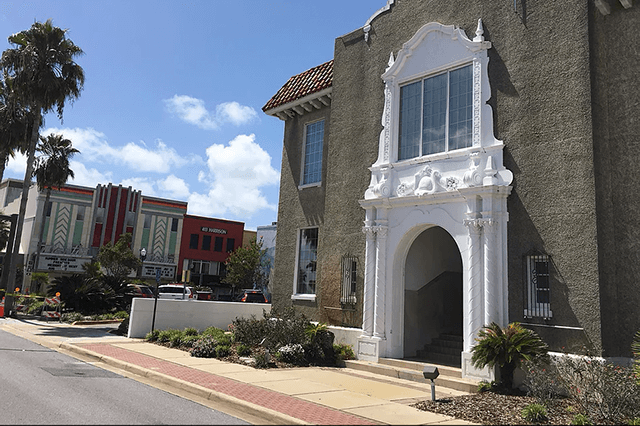 Panama City Center for the Arts
The Panama City Center for the Arts has both permanent and temporary galleries for every art lover. The center is home not only to beautiful and engaging galleries but a variety of programs. Area artists dedicate their time to the centers' workshops, classes and lectures. Numerous events are also held throughout the year celebrating the vibrant arts and culture community in Panama City. For more information visit pccenterforthearts.com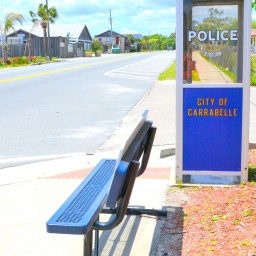 World's Smallest Police Station
Featured on "Real People," "Ripley's Believe It or Not," and the "Today Show," the World's Smallest Police Station is located in Carrabelle on the north side of US 98 as you drive west. In the early 1960s, the police phone was bolted to a building at the corner of US 98 and Tallahassee Street. To avoid problems with tourists making unauthorized long-distance calls and protect officers from the elements, the phone was later placed in a booth at its current location. However, the illegal calls continued, and eventually, the dial was removed from the phone. Vandals later ripped phones from the booth, shot holes through its glass, and knocked it over. The original booth is on display in the Carrabelle Chamber of Commerce office.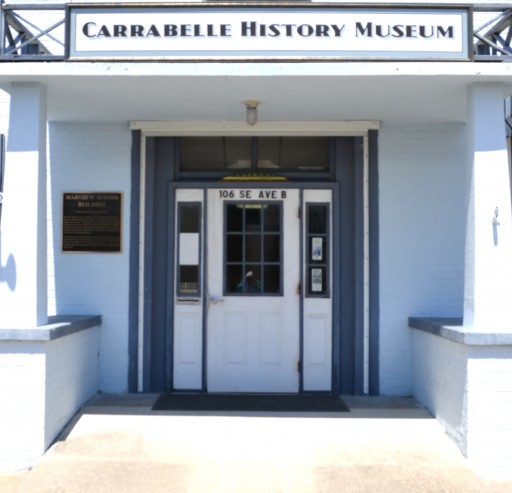 Carrabelle History Museum
Opened in 2009, local residents have built the museum collection by donating historical pictures, genealogy, memories, household, and work items. Special displays highlight Carrabelle's first People, local heroes, and the Steamship Tarpon, which was key to building Carrabelle in the early 1900s. The museum is open Thursday through Saturday from 10 a.m. – 5 p.m. For more information, please visit www.carrabellehistorymuseum.org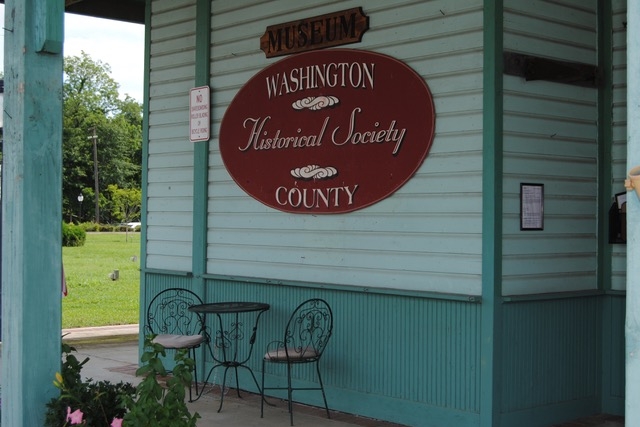 Chipley Museum
The Chipley Museum has small, yet impressive displays featuring such artifacts as agricultural tools from cotton and peanut fields, clothing, and more. It is located on 7th Street in downtown Chipley.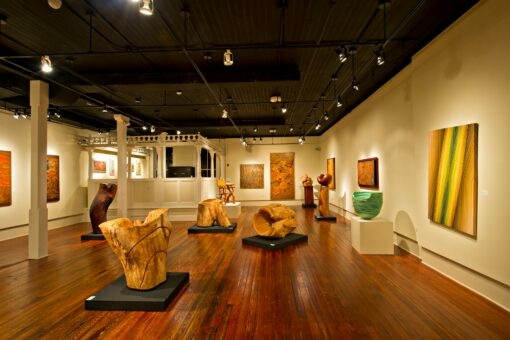 Gadsden Art Center & Museum
The Gadsden Art Center in Quincy is housed in the original 1910 Bell and Bates Hardware Building. Quincy restored the old Leaf Theatre and opened the impressive Gadsden Arts Center & Museum on the courthouse square. The Center features local and regional artists, and premieres new and innovative pieces throughout the year in its 2,200 square foot main gallery, community room, children's gallery, classrooms, and gift shop. The basement offers a photo lab and pottery studio. Please visit www.gadsdenarts.org for more information.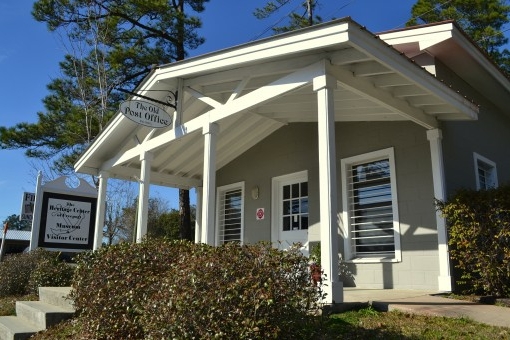 Heritage Center of Freeport Museum & Visitor Center
This newly opened facility has benefited greatly from Freeport's historian, Beckie Buxton, who has been compiling stories and photos of Freeport for decades. Visitors can browse through wonderful exhibits of Freeport's families and businesses. The collection includes furniture from the McCaskill home, an icemaker from Casey Ice House, photographs, and additional items on loan from Freeport residents. The museum is manned by a staff of volunteers and is open Thursday through Saturday from 12 noon – 5 p.m.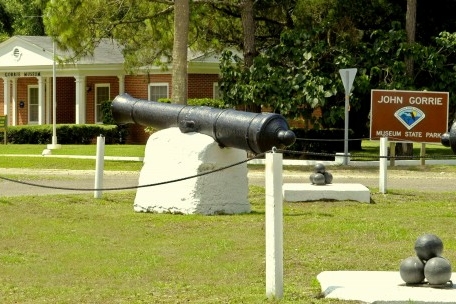 John Gorrie State Park
A young physician named John Gorrie moved to Apalachicola in the early 1800s when it was a prominent port of trade, commerce, and shipping in Florida. Dr. Gorrie served as postmaster, city treasurer, town councilman, and bank director. Concern for his yellow fever patients motivated Dr. Gorrie to invent a method for cooling their rooms. He became a pioneer in the field of air conditioning and refrigeration by inventing the machine that made ice and received the first U.S. Patent for mechanical refrigeration in 1851. A replica of his ice-making machine is on display at the museum, as well as exhibits chronicling the colorful history of Apalachicola.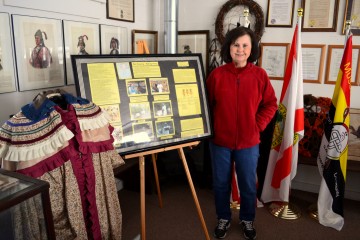 Muscogee Creek Museum
The museum is part of a rural relief complex including a food pantry and second-hand clothing shop. The main building, a 1913 school, houses the tribal office, museum, and gift store. The Muscogee Nation of Florida, also known as the Florida Tribe of Eastern Creek Indians, is a Tribe of Creek Indian people whose home is centered in Bruce, Florida. Those who formed the modern nation followed the Choctawhatchee River south into the State of Florida from Dale County, Alabama as early as 1837 to escape the federal government's removal policies. The museum offers a glimpse into what life was like in Bruce from the early 1900s until today. For more information, please visit www.mnoffl.org.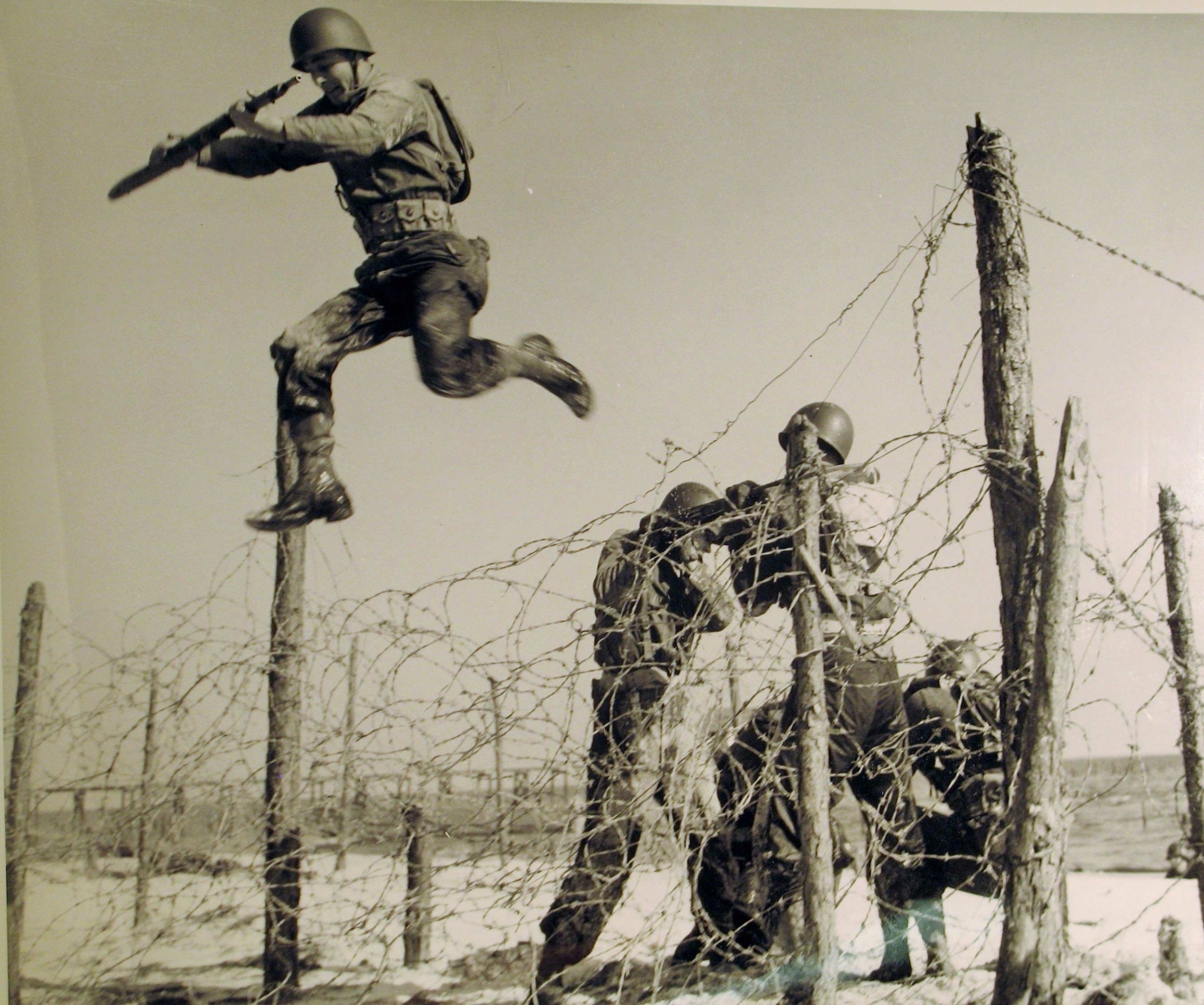 Camp Gordon Johnston Museum
Nationally honored by the Smithsonian Magazine for three straight years, this museum is dedicated to the heritage of World War II soldiers. The museum focuses in particular on the quarter of million men who trained for amphibious landings at Camp Gordon Johnston, which closed in June of 1946. It includes extensive history of these units as well as a photographic display of the area and life as it existed at the camp. Artifacts are displayed in themes: Barracks, Equipment, War, Home Front, Camp Gordon Johnston, and Franklin County Veterans.  Museum hours are Monday through Thursday 1:00 – 4:00 p.m., Friday from 12:00 – 4:00 p.m., and Saturday from 10:00 – 2:00 p.m. Visit www.campgordonjohnston.com for more details.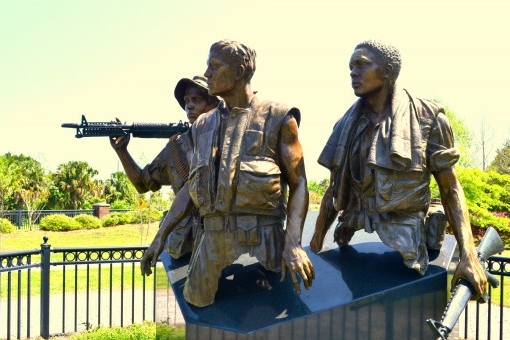 Three Servicemen Statue South Detail State Park
Located on Water Street in front of the Orman House in Apalachicola, The Three Servicemen Statue compliments the Vietnam Veterans Memorial in Washington D.C. Along with The Wall, this monument serves as a symbol of our nation's honor and recognition of the men and women who served in the Vietnam War. This monumental figurative work of soldiers speaks to what renowned sculptor Frederick Hart called "their true heroism that lies in the bonds of loyalty." Visit www.threeservicemenstatuesouth.org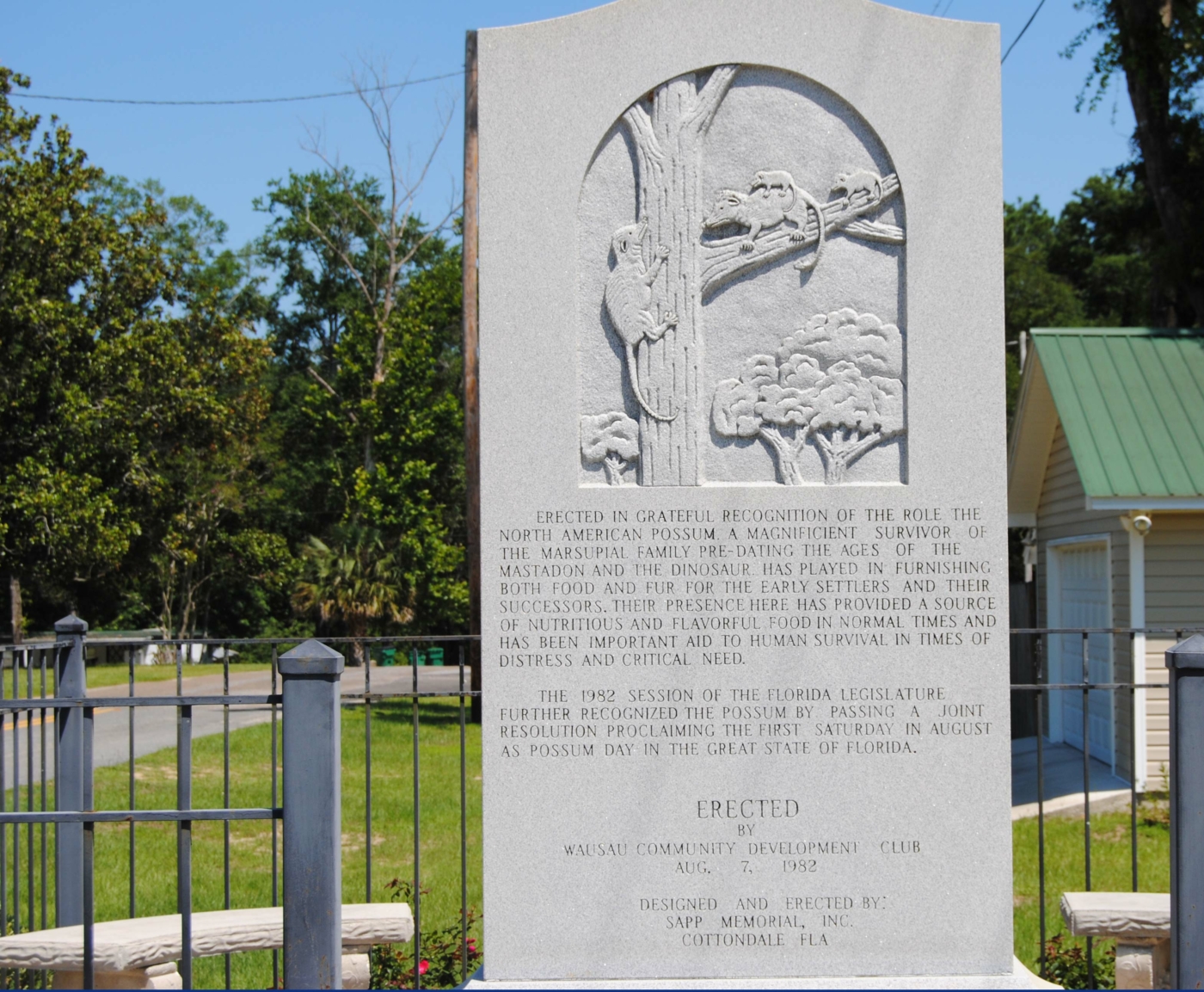 Possum Monument
On the side of State Highway 77 in Wausau, stands what may well be Florida's most unique roadside memorial – the Possum Monument. Unveiled in August of 1982, the inscription reads: "Erected in grateful recognition of the role the North American possum, a magnificent survivor of the marsupial family pre-dating the ages of the mastodon and the dinosaur, has played in furnishing both food and fur for the early settlers and their successors. Their presence here has provided a source of nutritious and flavorful food in normal times and has been an important aid to human survival in times of distress and critical need." The 1982 session of the Florida Legislature further recognized the possum by passing a joint resolution proclaiming the first Saturday in August as "Possum Day in the Great State of Florida."