Diver Down
The underwater world is amazing, snorkeling or diving, both are an experience worth a try. Snorkeling for the less daring, diving for the bold and adventurous. Grab a mask and marvel at the wonders.
Snorkeling
Snorkeling in Northwest Florida is a popular past time for locals and visitors alike. Both saltwater and freshwater life hosts interesting finds. The clear turquoise waters along the Gulf Coast (Shell Island, St. Joseph Bay, Indian Pass Lagoon, and South Walton) make it ideal to view marine life and scalloping during the summer season. The clear waters of the region's springs are also perfect for snorkeling to come face-to-face with freshwater creatures.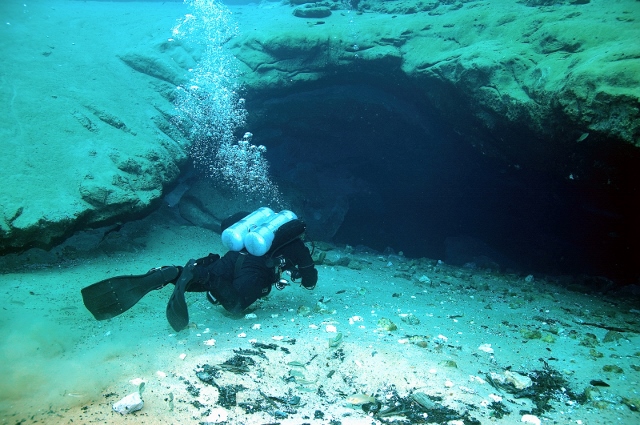 Diving
From deep spring caves to underwater museums to shipwrecks and artificial reefs, diving opportunities are plentiful in Northwest Florida.
South Walton offers the first underwater sculpture garden in the US at the Grayton Beach Underwater Museum of Art. Chosen sculptures are installed every year that keeps the museum a must-see for divers over and over again.
You don't want to miss the Florida Panhandle Shipwreck Trail, barges, tugs and other vessels are now homes for all sort of sea life in the salt water, some shallow some deep, such as the Empire Mica, Black Bart World War II Liberty Ship. Discover these artificial reefs can be found off the Gulf of Mexico coastlines of Panama City Beach and the beaches of South Walton. Some dub this are the "Wreck Diving Capital of the South."