Florida's Tallest Waterfall is a Nature-lover's Treat
When you come to search for those uncommon waterfalls in Florida, you'll find the tallest one in Northwest Florida.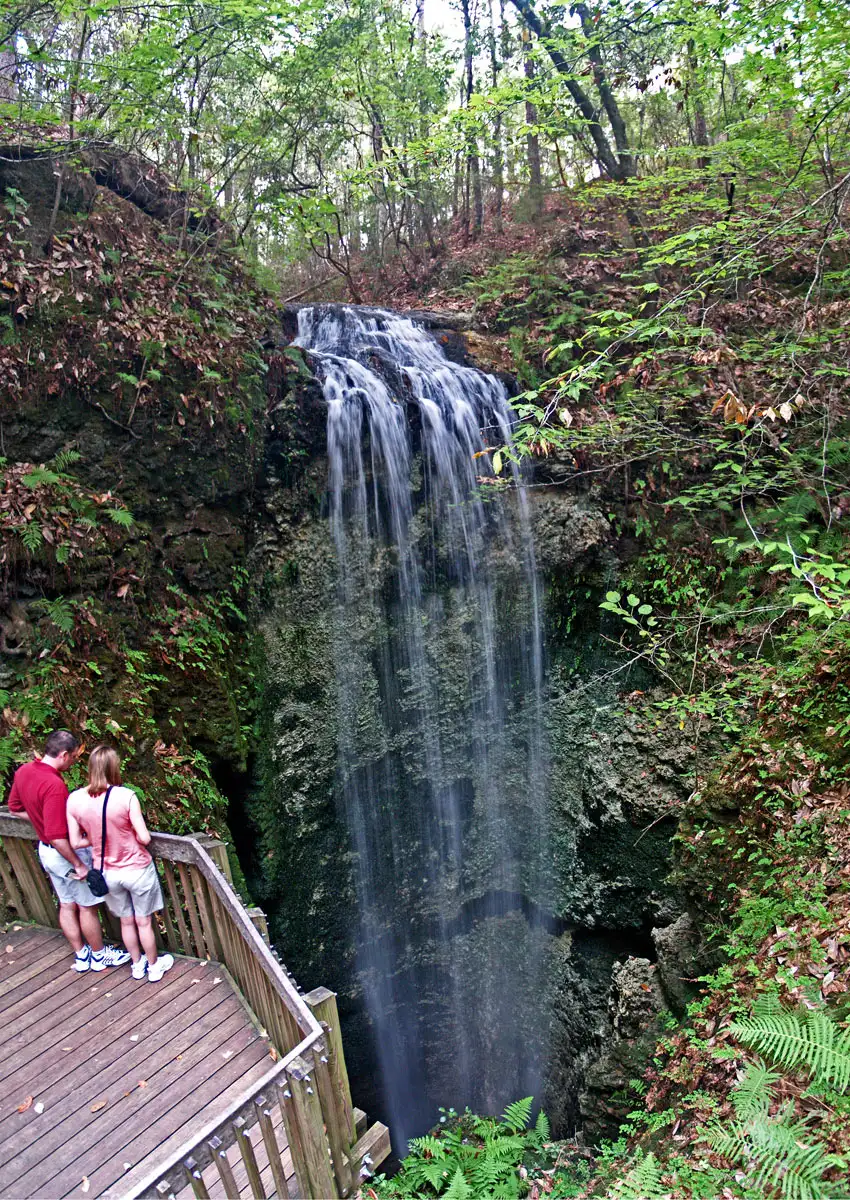 Falling Waters State Park
Located just south of Interstate 10 in Chipley, Florida is an unexpected marvel and interesting so close to sea level. Visit Florida's highest waterfall at Falling Waters State Park. Surprisingly, the waterfall is a 100-foot deep, 20-foot wide cylindrical pit into which flows a small stream that drops 73 feet to the bottom of the sink. The water's final destination remains unknown. The park provides travelers with a quiet, serene place to walk under canopy trees and fern-covered sinkholes that line Sink Hole Trail. This charming park offers a wooden boardwalk that leads visitors to view native and migrating butterflies in the butterfly garden, take a dip in the lake, or have a family picnic.
Hikers can experience the verdant, gently sloping landscape of North Florida. Park rangers host interpretive programs in the amphitheater. Full-facility campsites nestled in a shady pine forest provide the perfect excuse for an overnight stay at Florida's only waterfall.