Get Ready to Row-Row-Row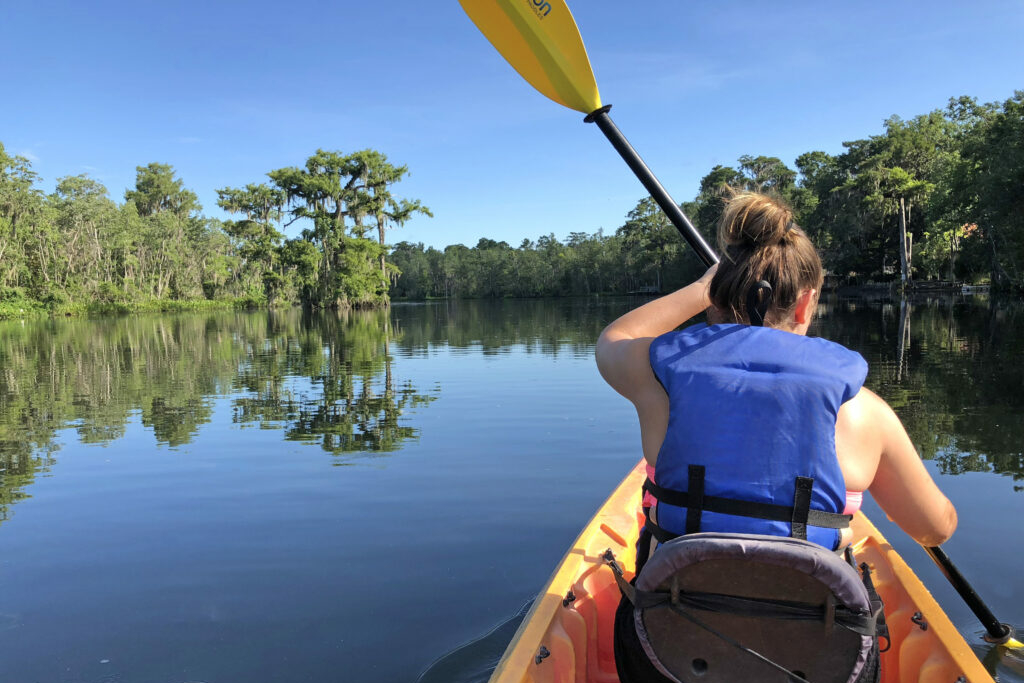 Paddle adventurers take it to the great wide open to explore the waters, shallow or deep, fresh or salty. It is best described as a world of discovery at an easy pace. Marvel at marine life up-close and personal, or absorb the s•tunning views either on stand-up boards, kayaks, or canoes. From freshwater spring-fed rivers to salty tidal waterways, Northwest Florida has plenty of paddling trails.
Some paddling trails are intended for more advanced paddlers, take the time to visit individual paddling trail information before embarking.
Here is a list of our most popular paddling trails for an unforgettable experience:
For a complete set of paddling guides and maps, visit FloridaDEP.gov/PaddlingTrails.