You'll Love the Ride
Discover and experience stunning scenery as you cycle through urban landscapes along roadways, parks, preserves, and lush forested lands. Bring your own or rent a bike from local outfitters anytime of the year to enjoy your riding exploration. Browse our featured trails and the complete list of biking trails in the Northwest Florida region, click on the trail that piques your interest.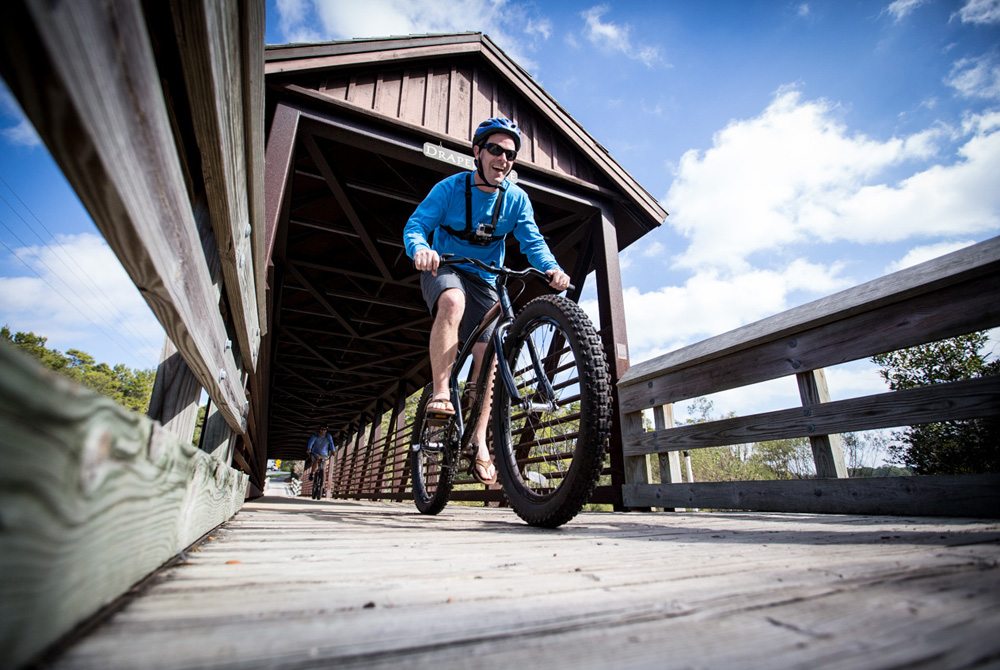 featured trail:
Timpoochee Trail
Cruise along some of the most beautiful beaches and unique neighborhoods on the 19-mile bike path on 30A. It official name is actually the Timpoochee Trail. Bike rental shops are scattered along 30A.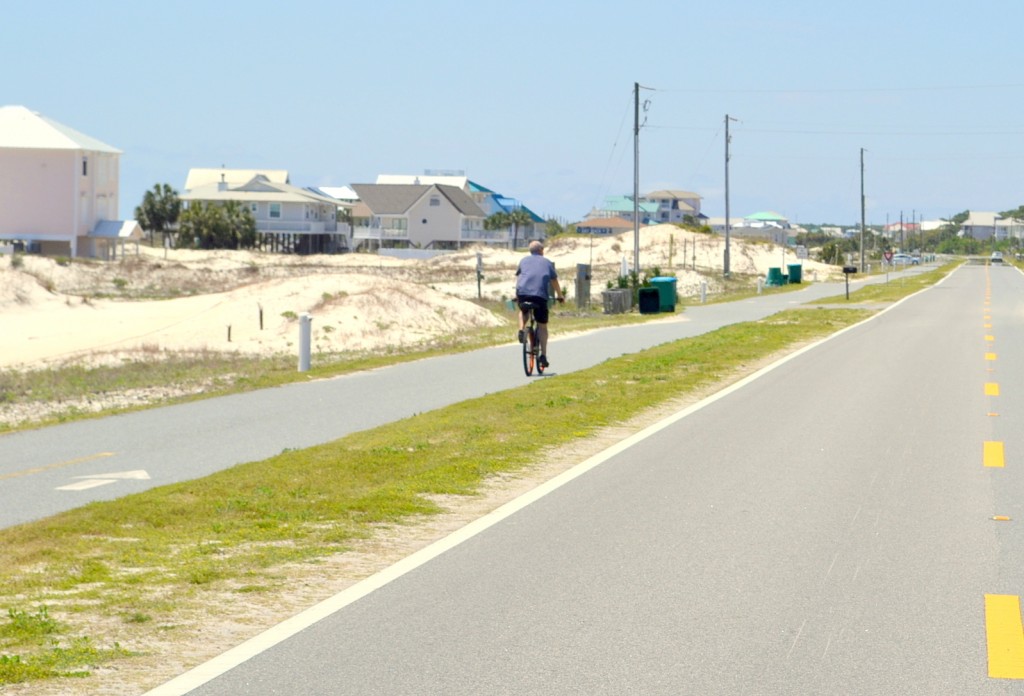 featured trail:
St. George Island State Park
Quiet, flat, and an easy ride with stunning beach views on St. George Island State Park. The island's slower speed limits make it desirable to share the road with ease.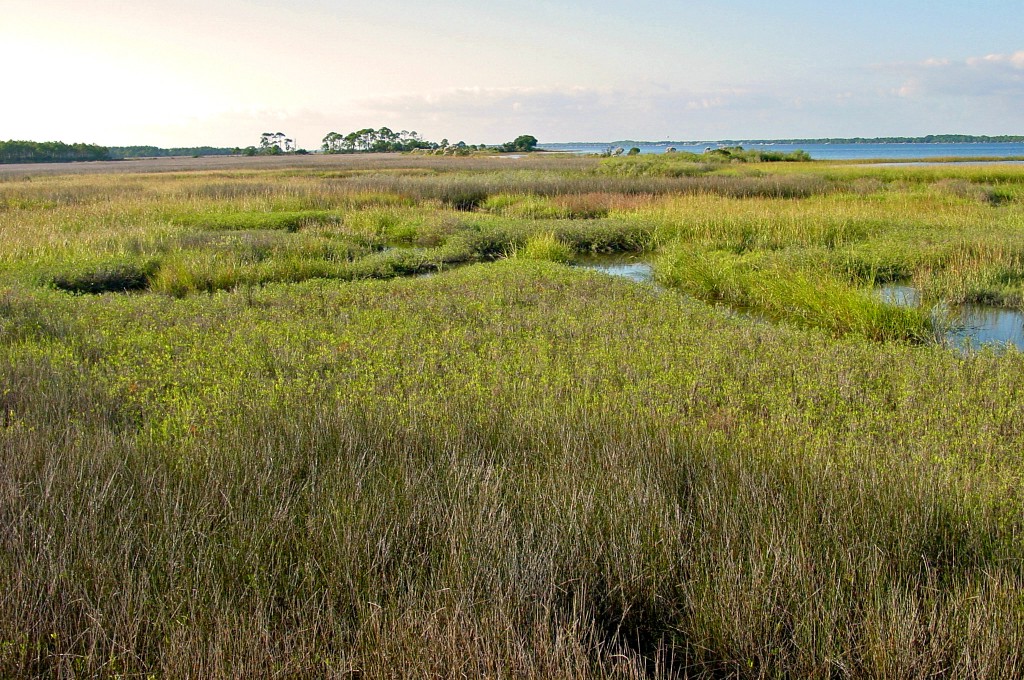 featured trail:
Bald Point State Park
Another must ride for scenic views of coastal marsh and sea grass along the Gulf of Mexico is at Bald Point State Park in Alligator Point. This remote area is ideal for a ride to unwind and enjoy the view.
Explore more bike paths and trails:
Loggerhead Run, Cape San Blas
Port City Trail, Port St. Joe
Bay City Trail, Gulf County
Sam Atkins Park, Blountstown
Check out the parks hosting trails:
Bald Point State Park
T.H. Stone Memorial St. Joesph Peninsula State Park
Grayton Beach State Park
St. Andrews State Park
Topsail Hill Preserve Park
Torreya State Park
Florida Caverns State Park